Livraison de 100 $ et plus gratuite.
Cet item a été ajouté à votre panier
Free Shipping
Quick delivery
Secure payment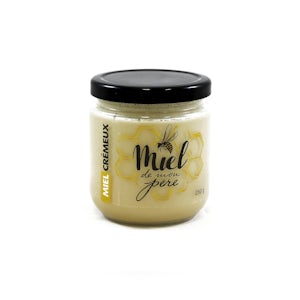 Creamy honey - Miel de mon père
Creamy honey, sweet, that's what Miel de mon père offers us. Honey is well known for its many virtues, but did you know that honey would also be a good cure for hangovers? When consumed the next morning, it will help remove any remaining alcohol in your body. This is a great reason to always have a pot in reserve, just in case ...