Livraison de 100 $ et plus gratuite.
Cet item a été ajouté à votre panier
Free Shipping
Quick delivery
Secure payment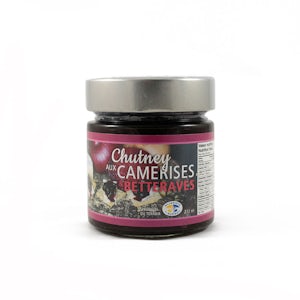 Haskap berries and beets chutney
La compagnie Bleu Nature de Saint-Eugène d'Argentenay chutney of berries and sugar beets could be served with cold meats (chicken, ham, roasted pork, etc.). It is excellent on the cracker with the terrine, foie gras or as a marinade: simply extend it with a little oil and let your meat marinate.