Livraison de 100 $ et plus gratuite.
Cet item a été ajouté à votre panier
Free Shipping
Quick delivery
Secure payment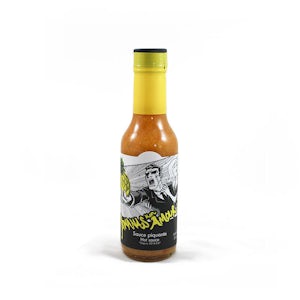 Ananas mon amour - Spicy sauce
The Boite à Sauce has created a spicy sauce so original! Pineapple-based, the sauce Ananas mon amour is of course spicy, but we can feel the sweet taste of pineapple. Our suggestion: serve it with tacos to make you feel like you were in the countries of the South...