Livraison de 100 $ et plus gratuite.
Cet item a été ajouté à votre panier
Free Shipping
Quick delivery
Secure payment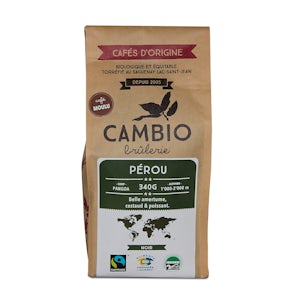 Cambio coffee - Peru
Black coffee of the Peru from the coffee roasting plant Cambio, a fair trade coffee has a nice bitterness. Strong and powerful, rediscover the authentic taste of the coffee, Cup after Cup.