Livraison de 100 $ et plus gratuite.
Cet item a été ajouté à votre panier
Free Shipping
Quick delivery
Secure payment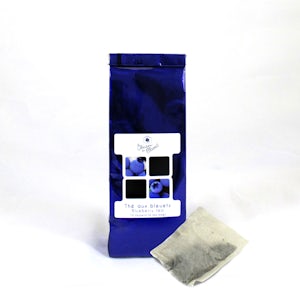 Blueberry Tea
A good blueberry tea! Concocted by the Maison du Bleuet de Saint-Félicien , this blueberry tea will relax you after a more chilly day. By opening the tea packaging, you can smell a strong and pleasant smell of blueberries. By infusing it, the taste of the tea is enhanced by a subtle shade of blueberries, without being too present, it is just well dosed. For a richer taste, you can brew two bags at a time. It is excellent as digestive!